Thank you for registering for our HUD Approved Homebuyer Education Course.  For your convenience, you have the option to pay now with a Credit / Debit card via the secured link below. Prepaid registrations will reserve your space. (Registrations are fully refundable or may be rescheduled if you notify us via phone or Contact Us within 48 hours of scheduled course start time).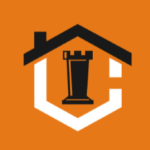 If paying by Cash, Check or Money Order, you may bring your payment on the day the course is offered.
Please contact us at 816-533-7417 if you need assistance or need to change your course date. You may also return to our Homebuyer Education Page HERE.