Most of us are trying to handle the pandemic by wearing a mask, social distancing and frequent hand-washing. Some are taking advantage of the pandemic to rip people off. Scammers are always looking for new opportunities, like the passage of another round of federal stimulus, to rip off consumers.
You may receive authentic-sounding email offers and phone calls to expedite payment or even to increase the amount of your check. A common stimulus check scam occurs when you receive an email or message that looks like they are coming from the IRS asking you to click on a link that takes you to a bogus application to fill out to "make sure you are getting all the payments owed to you." Usually, this is a way to get your personal information and opens you up to the potential for identity theft. As with any suspicious email, avoid clicking on attachments or links.
You can always check out the status of a stimulus payment and your eligibility by going directly to www.irs.gov/coronavirus/economic-impact-payments
Not only should you be wary of phone calls and watch your emails but also text messages, websites and social media posts that request personal and/or financial information.
One of the scams that experts say may surface is phony checks. There have been a lot of scams involving bogus checks that look like government checks. To protect yourself, the Better Business
Bureau recommends making sure the check is real and double-check if the government agency or organization issuing the payment actually exists. Scammers often makeup names of agencies and/or grants. For more information go to www.bbb.org/council/coronavirus
Last, there has been an increase in cash advance offers at a very high-interest rate that adds up to be much higher than the stimulus check. If a company offers a cash advance on your stimulus check, know the underlying terms and conditions of that offer.
Be extra careful during these times.
Stay cautious and be safe.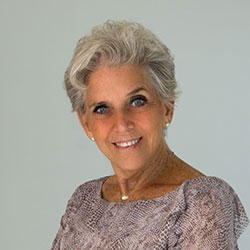 About the Author
Becky Gripp is the Director of Education and Community Outreach for CHES, Inc..  Prior to joining the CHES team, Ms. Gripp created and delivered financial education for a financial technology startup, a United Way Small Dollar Loan initiative and Catholic Charities Kansas CIty-St. Joseph. She also draws on her corporate training experience with JP MorganChase, General ELectric and Time Warner.  Her sessions are known to be relevant, based on real world experiences, filled with actionable and interactive content and suitable for diverse audiences. You may contact Becky at: beckyg@chesinc.org