Help After Financial Hardship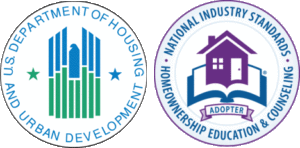 Unfortunately, FHA has not renewed this program, so it is currently unavailable. Check back for updates. CHES, Inc. offers a HUD Approved, Fast-Trac counseling session that meets FHA Back to Work Program requirements.
Under the new federal program called "Back to Work – Extenuating Circumstances", if you have had a foreclosure, short sale, deed-in-lieu of foreclosure, or have declared bankruptcy you may qualify for a new home loan if you are back to work and can document the extenuating circumstances. We're here to help you complete the program qualifications.
What You Receive
Fast scheduling, call today and reference Back to Work: 816-533-7417.
A detailed budget and action plan to help manage your household finances.
Immediate delivery of your certificate of completion to you and your lender.
Follow-up to answer any additional questions you may have.
Do You Qualify?
FHA will consider you for eligibility if you had a financial hardship in the past but can now document the following circumstances about yourself:
You meet FHA loan requirements
You can document the mortgage or credit problems resulted from a financial hardship
You have re-established a responsible credit history
You have completed HUD-approved housing counseling
A lender will first have to determine if you meet the FHA loan requirements before you can apply for a FHA loan under the Back to Work program. You will need to explain how the financial hardship was something beyond your control that reduced your income or caused you to lose employment. If your household income dropped by 20% or more for at least six months, it may count for this type of financial hardship.
To re-establish credit you must have a 12 month record of on-time rental housing payments with no delinquencies, and not have been 30 days late on more than one non-housing loan payment. If you still have any open collection or judgment accounts, then a "capacity analysis" will be done to see if you can repay those creditors.
FHA Back to Work Program Frequently Asked Questions
Certifications & Experience
CHES, Inc. Advisers are NeighborWorks Certified in Foreclosure Prevention, Financial & Credit Management, Education & Counseling, HUD Approved Homebuyer & Homeownership Education (including Pre & Post Purchase). Additionally, each Adviser has a background in real estate,  responsible lending, and business & financial management.
Commitment to Excellence
CHES, Inc. is HUD Certified, and an adopter of The National Industry Standards for Homeownership Education & Counseling and The National Loan Modification Scam Alert Campaign. Each CHES, Inc. Adviser is committed to the National Industry Code of Ethics and Conduct for Homeownership Professionals. We are committed to providing excellence and measurable results to those we serve.
Call CHES, Inc. Today to Begin Improving Your Finances.
Financial Freedom…It's Your Move!
1.816.533.7417