When:
August 30, 2018 @ 5:30 pm – 9:30 pm
2018-08-30T17:30:00-05:00
2018-08-30T21:30:00-05:00
Where:
CHES, Inc.
3125 Gillham Plaza
Kansas City, MO 64109
USA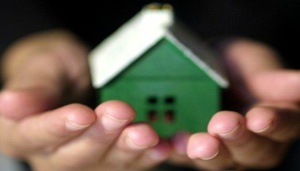 Our online course option for the LIFT program can be found HERE.
This is the 2nd of a 2-part series. Each part is 4 hours. Part 1 is held on Tuesdays and you must register on that page. You will automatically be registered for Part 2. You may also take the entire course at one time by selecting a Saturday course on our Calendar.
Your home purchase is one of the largest investments you'll make, which is why it is so important to know you're making the right choices. CHES, Inc. is highly regarded as a quality provider of HUD Approved Homebuyer & Homeownership Education to area individuals and families. Our 8 Hour HUD Approved Homebuyer Education Course will provide you with the knowledge and tools needed for long-term homeownership success.
Our highly qualified advisors will help you to determine affordability, and provide you with the most up-to-date information & resources available in the metropolitan area.  Our advisors have over 20 years experience in the real estate and mortgage industries.  Plus, we'll be here to assist you even after your purchase.
CHES, Inc. offers this course for only $75.00 total for 1 or 2 participants.  Registration includes tuition, workbook & materials. Refreshments will be provided. Pre-paid registrations will hold your place. You will be automatically registered for Part 2 when you sign up for Part 1. You may cancel or reschedule up to 48 hours prior to course start time. Plenty of free parking is available at the SE corner of 31st & Gillham Plaza.
For your convenience, we accept cash, check, credit/debit cards and money orders.  Please contact us with any questions you may have: 816-533-7417, we look forward to talking with you!
Course Content Includes:
Introduction to Owning a Home:
Advantages of owning a home.
What is necessary to buy a home?  Mortgage payments & other costs.

Taking the next step towards homeownership.
Money Management:
Set goals & create a spending plan to meet those goals.
Trim expenses & find ways to save.
How to manage debt & increase savings.
Understanding Credit / Obtaining a Mortgage Loan:
Credit reports & scoring; how to read your credit report.
How a lender determines mortgage loan eligibility.
Calculating how much you can borrow.
Types of mortgage products.
The loan application & approval process.
Shopping for a Home:
The homebuying team (those involved in the process).
Locating the right house to meet your wants and needs.
Negotiating the best deal.
Events from contract to closing.
Protecting Your Investment after the Purchase:
How to make your home safe, energy efficient & keep it in good repair.
Getting involved in your neighborhood and community.
Keeping records and paying taxes.
Protecting equity; when to consider refinancing.

What to do if you cannot make your payments.