Dedicated To Empowering
Individuals & Families
About CHES, Inc.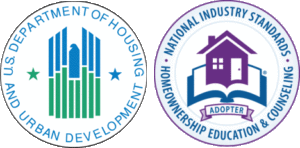 CHES, Inc. is a HUD Certified, 501(c)(3) nonprofit, housing counseling, financial empowerment organization, based on the belief that our clients' needs are of the utmost importance. Our entire team is committed to meeting those needs. As a result, a high percentage of our business is from repeat customers and referrals.
Our Homeownership Advisers have received NCHEC/NFMC Certification and worked extensively in helping shape policies and procedures that are an industry standard today.
We welcome the opportunity to earn your trust and deliver the best service in the industry. Call today for detailed information about the numerous services we provide…it's your move.
Mission
Credit & Homeownership Empowerment Services, Inc. (CHES, Inc.) is a HUD Certified, 501(c)(3) nonprofit, public benefit organization, dedicated to empowering low to moderate income individuals and families with the knowledge and confidence necessary for long-term financial & homeownership success.
Philosophy
Our philosophy is one of demonstrated accountability, measured results and responsible financial management. Through individual counseling & interactive educational courses, CHES, Inc Advisers ensure detailed attention is given to each individual…keeping you motivated and on track.
Vision
CHES, Inc. maintains an aggressive pursuit to be a market leader by providing real solutions to families and individuals. CHES, Inc. will continually seek new opportunities to provide quality and innovative services to the communities we serve, through qualified and compassionate professionals who create and restore the realization of dreams.
Certifications & Experience
CHES, Inc. Advisers are NeighborWorks Certified in Foreclosure Prevention, Financial & Credit Management, Education & Counseling, HUD Approved Homebuyer & Homeownership Education (including Pre & Post Purchase). Additionally, each Adviser has a background in real estate,  responsible lending, and business & financial management.
Commitment to Excellence
CHES, Inc. is HUD Certified, and an adopter of The National Industry Standards for Homeownership Education & Counseling and The National Loan Modification Scam Alert Campaign. Each CHES, Inc. Adviser is committed to the National Industry Code of Ethics and Conduct for Homeownership Professionals. We are committed to providing excellence and measurable results to those we serve.
Call CHES, Inc. Today to Begin Improving Your Finances.
Financial Freedom…It's Your Move!
1.816.533.7417